Orchestre
Tout
Puissant
Marcel
Duchamp
-
CH
Thu, 3 February 2022
20H30 - (Doors: 19H00)
L'Alhambra
COVID 2G CERTIFICATE REQUIRED
Reduced price (AVS « age and survivors insurance », unemployed, AI « disability insurance », Passedanse*)
Youth price (< 20 year old, student)
Junior (< 12 year old, owners of the « 20ans20francs » card)
 
The prices on the online shop are the only ones to be valid.
*Holders of the PASSEDANSE are entitled to the RP for the dance shows only.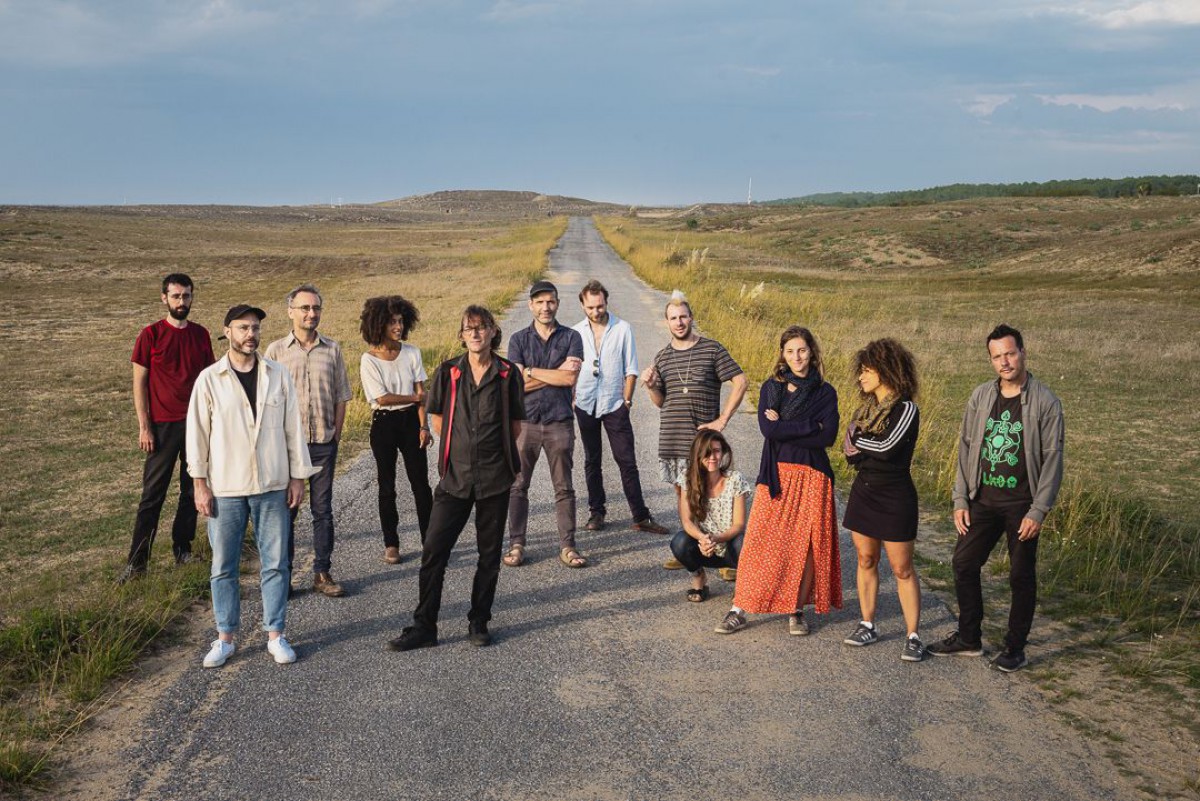 Fiercely free, completely dada, Orchestre Tout Puissant Marcel Duchamp collides genres to foster a state of exhilarating and militant trance.
Marimba, soaring strings, brass explosions, world percussion, wild guitars, bouncing basslines, fiery vocals, polyphonic ecstasy, Orchestre Tout Puissant Marcel Duchamp channels its eclecticism into an ultra-danceable frenzy, combining jazz with rock and afro-beat through transcendent, round and deep atmospheres. In a universal shamanic rite, the 12 musicians with varied visions hypnotise minds and shake bodies in an evolving trance that, in successive waves, will ultimately lift you towards a world that is free of all the evils that plague it. Free-spirited and filled with hope, the Swiss outfit is the missing link between the legendary West African bands of the 1960s and 1970s, the non-conformism of the Dadas, and the intoxicating post-rock of Tortoise.
Bar & snacks