Kraftwerk
3-D
-
DE
11
May
2022
-
Arena
Wed, 11 May 2022
21H00 - (Doors: 19H30)
Arena, Genève
Reduced price (AVS « age and survivors insurance », unemployed, AI « disability insurance », Passedanse*)
Youth price (< 20 year old, student)
Junior (< 12 year old, owners of the « 20ans20francs » card)
 
The prices on the online shop are the only ones to be valid.
*Holders of the PASSEDANSE are entitled to the RP for the dance shows only.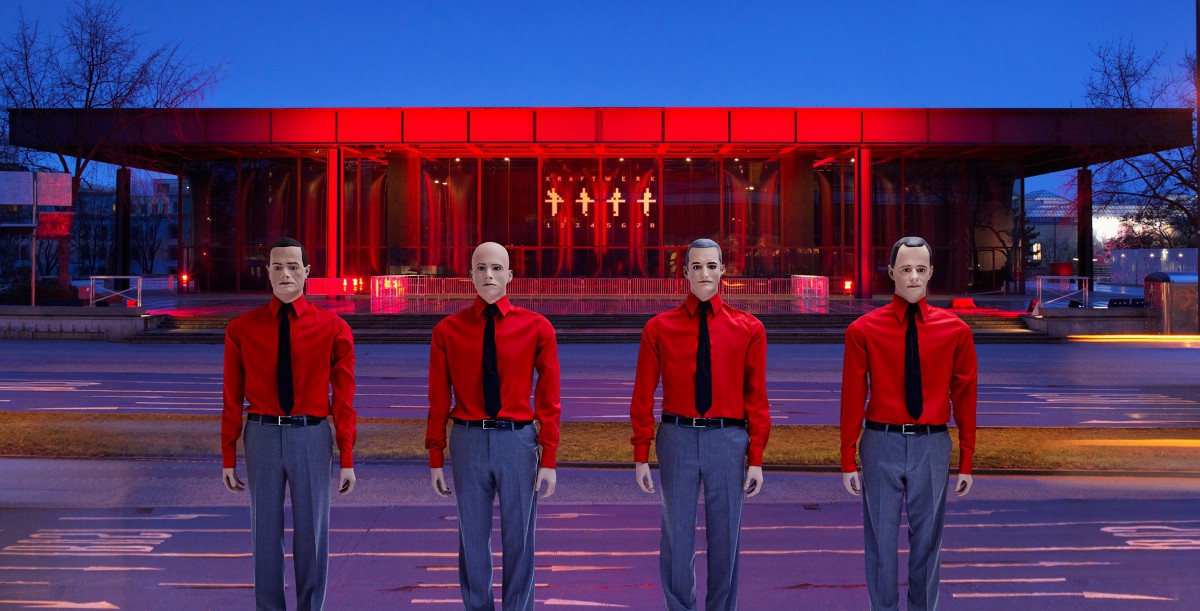 The German men-machine, pioneers of electronic music, inject their catchy melodies and utopian vision of progress into an epic 3D show.
Kraftwerk's multimedia project began in 1970, and by the middle of the decade the group had already made an international name for itself with its revolutionary electronic melodies and its musical experiments steeped in robotics and technological innovation. The alliance between man and machine promulgated by the Düsseldorf visionaries marked the evolution of the genre – from electropop to techno via hip-hop – and prefigured the reign of technology, composing in the process the melodious soundtrack of a digital 21st century. Wrapped in neoprene and LED suits and playing on neon-outlined consoles, the four members of the band now offer a 3D performance that unfolds their retro-futuristic universe. Cult.
Bar & snacks