Claudio
Stellato
-
IT
Work
Wed, 9 February 2022
19H00 - (Doors: 18H00)
Théâtre Forum Meyrin
Thu, 10 February 2022
19H00 - (Doors: 18H00)
Théâtre Forum Meyrin
COVID 2G CERTIFICATE REQUIRED
Reduced price (AVS « age and survivors insurance », unemployed, AI « disability insurance », Passedanse*)
Youth price (< 20 year old, student)
Junior (< 12 year old, owners of the « 20ans20francs » card)
 
The prices on the online shop are the only ones to be valid.
*Holders of the PASSEDANSE are entitled to the RP for the dance shows only.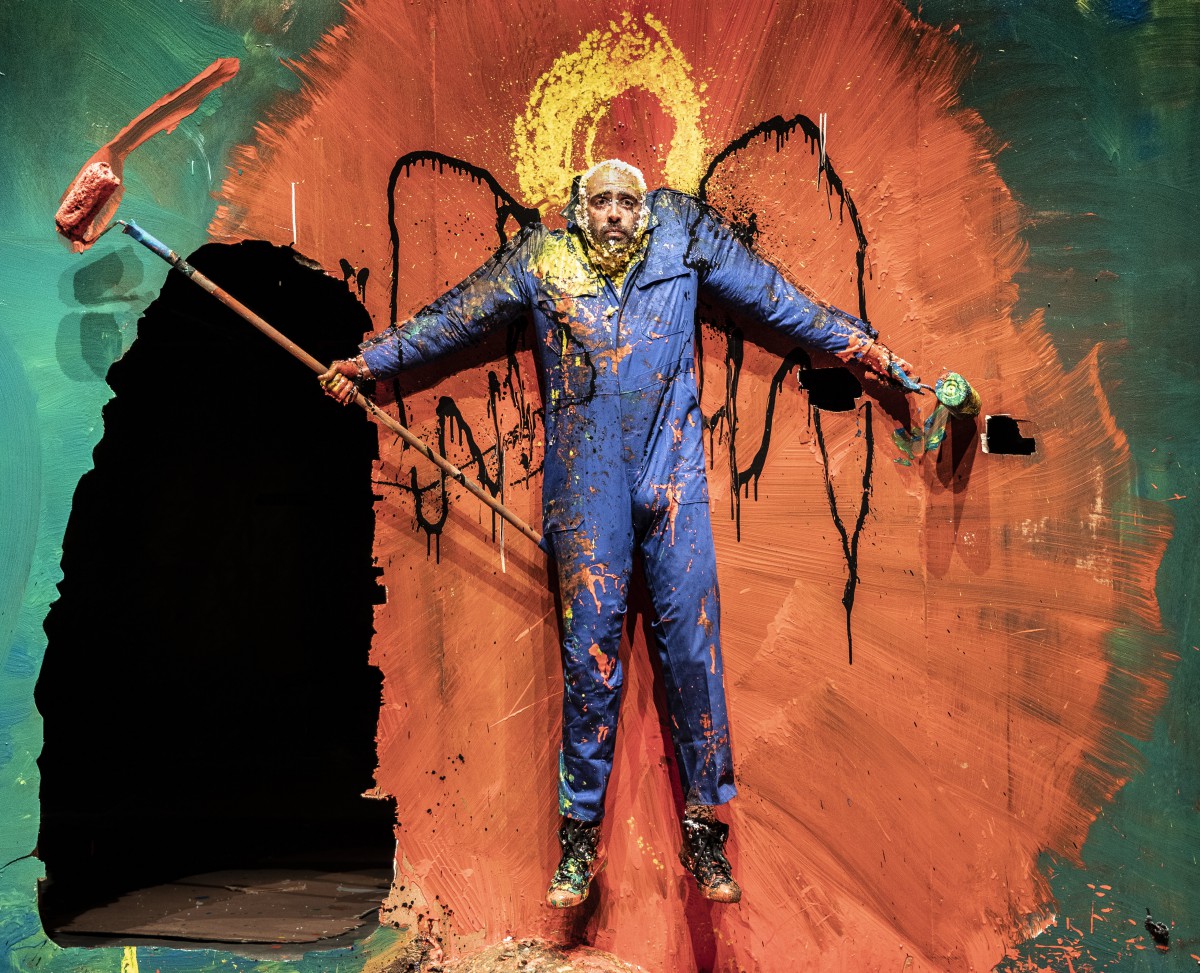 Nails, wood, paint, a few tools and everyday gestures that seem trivial to us are revisited and transformed in a fantastic DIY workshop. Here, physical effort is pushed to the point of exhaustion for a result that is at times simply absurd. With his third creation, Claudio Stellato deepens his research on body and matter.
Duration: 1h
7+ years old ! A great moment for the whole family !
Bar & snacks
Co-hosted by Théâtre Forum Meyrin
Crédits & distribution
INTERPRÈTES :
Joris BALTZ
Oscar DE NOVA DE LA FUENTE
Mathieu DELANGLE
Nathalie MAUFROY / en alternance Olga DAVID-RIGOT
CONCEPTION ET MISE EN SCÈNE : Claudio STELLATO
ADMINISTRATION ET DIFFUSION : Laëtitia MIRANDA-NERI
PRODUCTION : CIE CLAUDIO STELLATO
COPRODUCTION : Les Halles de Schaerbeek, Théâtre National, Charleroi Danse - Centre Chorégraphique de Wallonie-Bruxelles, La Verrerie d'Alès - Pôle National Cirque Occitanie, Dommelhof -Theater Op de Markt, C-TAKT, Carré-Colonnes - Scène Conventionnée d'Intérêt National Art et Création - Saint Médard en Jalles/Blanquefort, Les Atelier Frappaz - CNAREP de Villeurbanne, La Brèche - Pôle National Cirque de Normandie, L'Échangeur - CDCN Hauts-de-France, Scène Nationale Le Moulin-du-Roc, Cie Volubilis, Pronomade(s) - CNAREP en Haute-Garonne, Espaces Pluriels - Scène Conventionnée Danse, La SACD au Festival d'Avignon, le programme européen créative de l'Union Européenne dans le cadre du projet SOURCE et la Fédération Wallonie- Bruxelles.
SOUTIENS : Les Quinconces - L'Espal - Théâtres Le Mans, Le Château de Monthelon - Lieu pluridisciplinaire, Lieux Publics - CNAREP de Marseille et la Cie Les Marches de l'Été.